Superman
Aquaman
Batman
The Flash
Superman
Justice League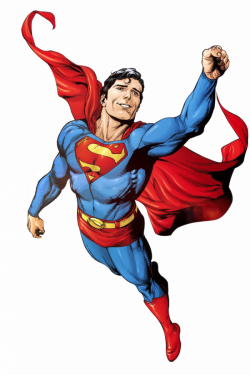 Superman is a character that is a part of the DC Universe. He is also part of the Justice League and is one of the founders of it.
Origins
An alien named Kal-El from the destroyed planet Krypton, he was sent to Earth and raised as Clark Kent by human foster parents, Martha and Jonathan Kent. As an adult, Superman became the protector of Earth, working at the Daily Planet as Clark Kent alongside his partner and wife Lois Lane. Growing up as Clark Kent, he devoted his life to helping others with the abilities he developed from Earth's sun. Moving to Metropolis, he became Superman, while still maintaining his secret identity as Clark Kent, who works at the Daily Planet newspaper. Kal-El was born on Krypton to Jor-El and Lara. After Jor-El discovered that the planet was doomed to destruction, he attempted to escape with his family into the Phantom Zone but was repelled by the criminals who had been imprisoned there. With no other choice, he and Lara resigned themselves to their fates, placing their son in a prototype evacuation rocket, activating its Brainiac intelligence, and sending it to a place with a yellow sun: Earth.
The crash site was discovered by Jonathan and Martha Kent, who had just learned that they could not have children. Seeing this alien orphan as their chance, they gathered him up and took him home, leaving a stillborn calf in his place in the hopes of throwing the government off their trail. They raised him as Clark Kent in Smallville, Kansas, teaching him their values. Eventually, Jonathan revealed Clark's true parentage to him, but left it to him to decide what it would mean. On the night of his prom, however, Clark's adopted parents were both killed in a car accident. After their funerals, Clark sold Kent Farm to a neighbour and moved to Metropolis to become a journalist.
Upon moving to Metropolis, Clark took a job at the Daily Star, and prepared himself to act as a vigilante at the age of 22, by having several shirts printed with the S-Symbol that had come to Earth with him emblazoned on them. His attempt to rescue a young boy caused him to reveal himself before he expected to, and the city came to know of the superhuman man.
Powers and Abilities
Vision Powers
Superman's vision processes the entire electromagnetic spectrum as well as allowing vast control over selective perception and focus. Superman can see well into most of the electromagnetic spectrum. He can see and identify radio and television signals as well as all other broadcast or transmitted frequencies. Using this ability, he can avoid detection by radar or satellite monitoring methods. This also allows him to see the aura generated by living thing. Superman has Telescopic Vision. This is the ability to see something at a great distance, without violating the laws of physics. Though limited, the exact extent of the ability is undetermined. In function, it is similar to the zoom lens on a camera. He also has X-ray vision. This is the ability to see through any volume of matter except lead. Supermans can see things behind a solid, opaque object as if it were not there. He can focus this ability to "peel back" layers of an object, allowing hidden image or inner workings to be observed. The exact type of energy perceived—such as x-rays, cosmic rays, or some other energy invisible to normal humans—is unclear. This ability perceives an ambient energy source though, it does not involve the eye projecting a concentrated, possibly toxic, beam to be reflected back from objects. Superman can see better in the dark with Infared Vision, and could see very small things with microscopic vision. He can fire beams out of his eyes with heat vision.
Superhuman Powers
Superman is able to maintain continuous strenuous physical action for an indefinite period of time. This based on his body converting yellow solar radiation directly to energy, but is limited by physiological and psychological needs to eat, drink, and sleep. Superman's strength is augmented by yellow solar radiation interacting with the greater than human density, resilience and biological efficiency of his musculature. His strength is more an act of conscious will on energy fields than actual physical strength. It is this act of conscious will that enables him to perform physical feats that are beyond the mere application force, such as moving a mountain top without said rock crumbling under its own mass. Superman is able to move at incredible speed by sheer force of will. This extends to his perceptions and allows for feats such as catching bullets in mid flight as well as covering vast distances in little or no time. Superman's hearing is sensitive enough to hear any sound at any volume or pitch. With skill and concentration, he can block out ambient sounds to focus on a specific source or frequency. Superman's last resort power that he'd discovered through his heat vision, was the ability to immediately expel all of his stored solar energy in one gigantic burst of explosive force. This Solar Flare utilizes all the stored energy within his cells at once, allowing for an all out AoE attack. He cannot use it more than once or twice however, as it drains him of all his powers until he can recharge his cells with solar energy. Give or take 24 hours, in that expanse of time, he is rendered virtually human and vulnerable. Luckily for Superman, thanks to the training he received from the Justice League, he learned to keep his flares smaller and more contained, so that it doesn't take as long for his powers to come back.
Flight
Superman is able to manipulate graviton particles to defy the forces of gravity and achieve flight. This ranges from hovering to moving in any posture, in any direction.